All residents of Benton, Franklin, and Walla Walla Counties have the opportunity for a decent, affordable place to live.
Seeking to put God's love into action, Habitat for Humanity brings people together to build homes, communities and hope.
Habitat is founded on the conviction that every person should have a simple, decent, affordable, home in which to live in dignity and safety. With stable housing, children achieve higher levels of academic success, families thrive, and healthy communities grow.
Tri-County Partners Habitat for Humanity was chartered as an affiliate of Habitat for Humanity International in 1994 to serve Franklin, Benton, and western Walla Walla counties. Since then, we have built more than 150 homes and completed over 100 home preservation projects throughout the Tri-Cities.
Habitat began building in the Walla Walla County in the early 90s as Blue Mountain Partners. In 2014, the Tri-Cities and Walla Walla affiliates merged to expand our ability to serve families in the Mid-Columbia region. An Operations Committee, made up of Walla Walla community members, oversees the construction of Habitat homes in the county and provides family services for existing and future Habitat families.
Demonstrate the love of Jesus Christ. We undertake our work to demonstrate the love and teachings of Jesus, acting in all ways in accord with the belief that God's love and grace abound for all.
Focus on shelter. We have chosen, as our means of manifesting God's love, to create opportunities for all people to live in decent, durable shelter. We put faith into action by helping to build homes, and by partnering with others to accelerate and broaden access to affordable housing as a foundation for breaking the cycle of poverty.
Advocate for affordable housing. We promote decent, affordable housing for all, and we support the global community's commitment to housing as a basic human right. We will advocate for just and fair housing policy to eliminate the constraints that contribute to poverty housing. And, in all of our work, we will seek to put shelter on hearts and minds in such powerful ways that poverty housing becomes socially, politically and religiously unacceptable.
Promote dignity and hope. We believe that every person has something to contribute and something to gain from creating communities in which all people have decent, affordable places to live. We believe that dignity and hope are best achieved through equitable, accountable partnerships.
Support sustainable and transformational development. We view our work as successful when it transforms lives and promotes positive and lasting social, economic and spiritual change within a community.
MYTH: Habitat for Humanity gives houses to poor people.
TRUTH: Habitat for Humanity offers homeownership opportunities to families who are unable to obtain conventional house financing. Generally, this includes those whose income is 30 to 60 percent of the area's median income. As part of the program, they contribute 500 hours of "sweat equity" on the construction of their home or someone else's home. Because Habitat houses are built using donations of
land, material, and labor, mortgage payments are kept affordable.
MYTH: Habitat builds houses only for minorities.
TRUTH: Habitat builds houses in partnership with those in need of adequate housing regardless of race, religion, gender, handicap, familial status, or national origin. Prospective homeowners must meet three criteria: a need for adequate shelter, the ability to repay the mortgage, and a willingness to partner with Habitat.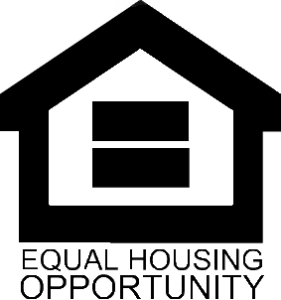 MYTH: Habitat homeowners are on welfare.
TRUTH: Many Habitat homeowners are gainfully employed. Typically, their annual income is less than half the local median income in their community.